It was a gorgeous day and I went catfishing.
I got bait (gizzard shad) from my boss who went the day before and had left overs.
I caught several in the 5 to 15 lb range.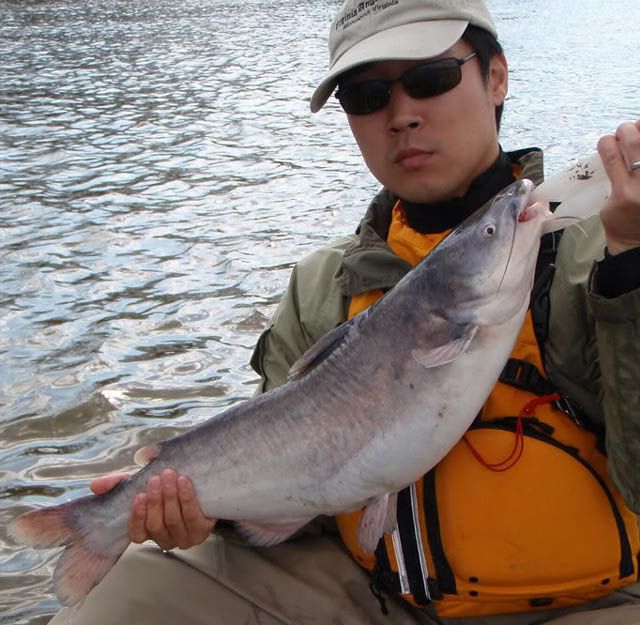 Then I did battle with this 42lb Doosie.
I had to pull anchor and go after this one with the one-arm paddle action.
Crazy fun and intense fight on light tackle.
It was on 4lb test line and a mere 3lbs away from the IGFA line class record for Blue Catfish.
Which happens to be owned by my boss.