A couple friends have been wanting to join me on the tidal James and try for the big blues. So I picked a day and let them know. It was cold and rainy, but sometimes... that makes for some good fishing! Two of the guys that followed me didn't have the appropriate cold rain gear so they took off after an hour on the water. That left three of us on the water. First to hook up was me.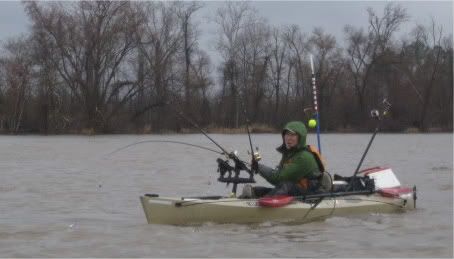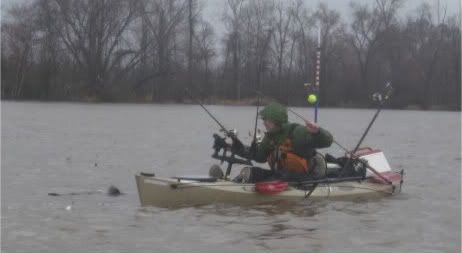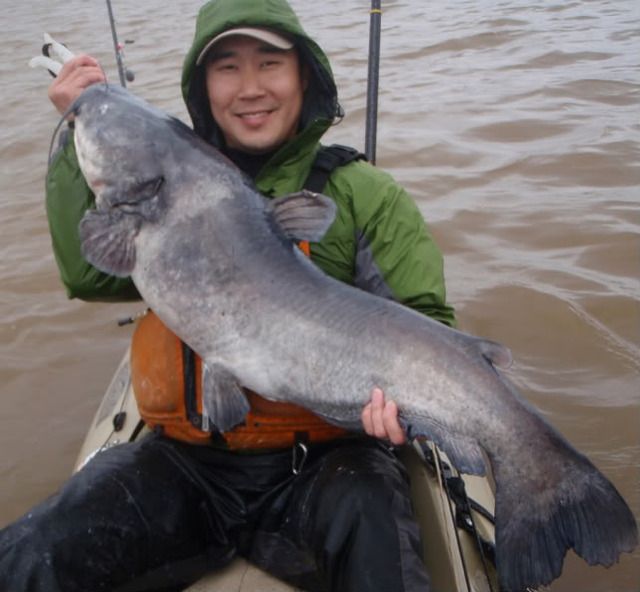 36lb Blue Catfish
I had another one at around 10lbs (not photo worthy).
Thom hooked up next with this 32lb 38" Big Blue.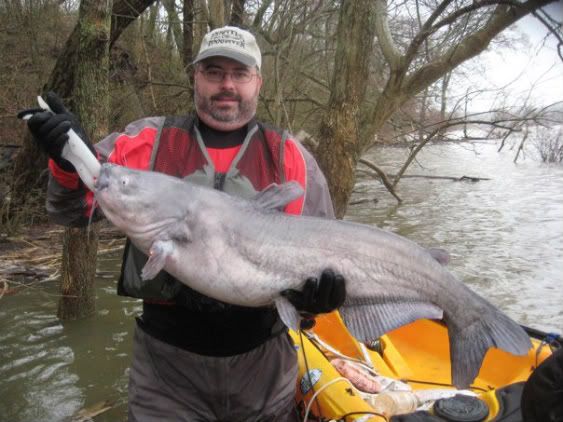 T'was good times.
On the way back to the ramp I spied this beauty.