I wanted to try my hand at throwing my net from the yak and have fresh bait. It worked pretty good. Along with the usual menhaden and mullet, I caught the smallest flounder I've ever seen...
...and also a Lookdown fish.
I paddled around under a cool sunset...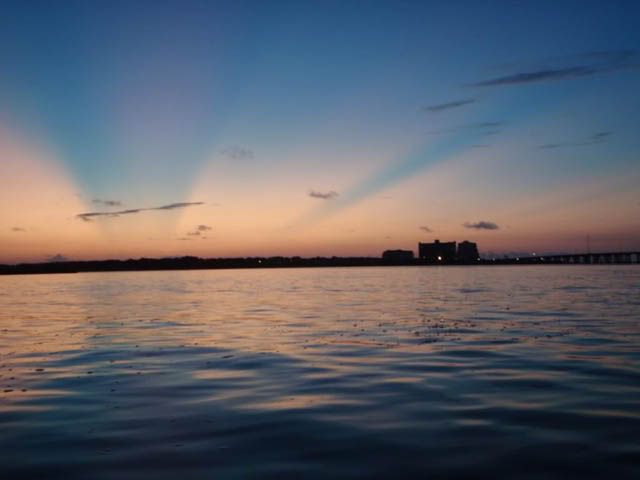 ...found my spot and put out the mullet.
Caught two 21" reds. Sorry no pic.