I

am very grateful to have such awesome fishing buddies.
After hearing about my fiasco with
the deer
, I had several offers to help me get back on the water quickly. Everything from giving me a ride, to spare kayaks, and even places to stay were generously made available for me. I genuinely appreciated it and can not thank you all for the great support. Timing was difficult none the less and it made for a tough end-of-the-year for me.
Between a crazy work schedule, holiday trials and tribulations, and dealing with the whole car thing, I wasn't able to hit the water as many times as I would have liked. By the way, waiting in line for 3 hours, listening to other babies crying and whining, in a mall filled with angry/rude holiday shoppers, so my 3 year old can sit on some random bearded guy's lap... really sucks. But the promise of a happy daughter filled with magic and laughter is very compelling.
And it would have been worth it to see that smile... but guess what... by the time she was sitting in Santa's lap she was so tired, out-of-it, and weirded out that everyone was staring at her, that we couldn't get her to smile. I leaned over to the girl behind the camera and told her to just pick one so I can get the hell out of there.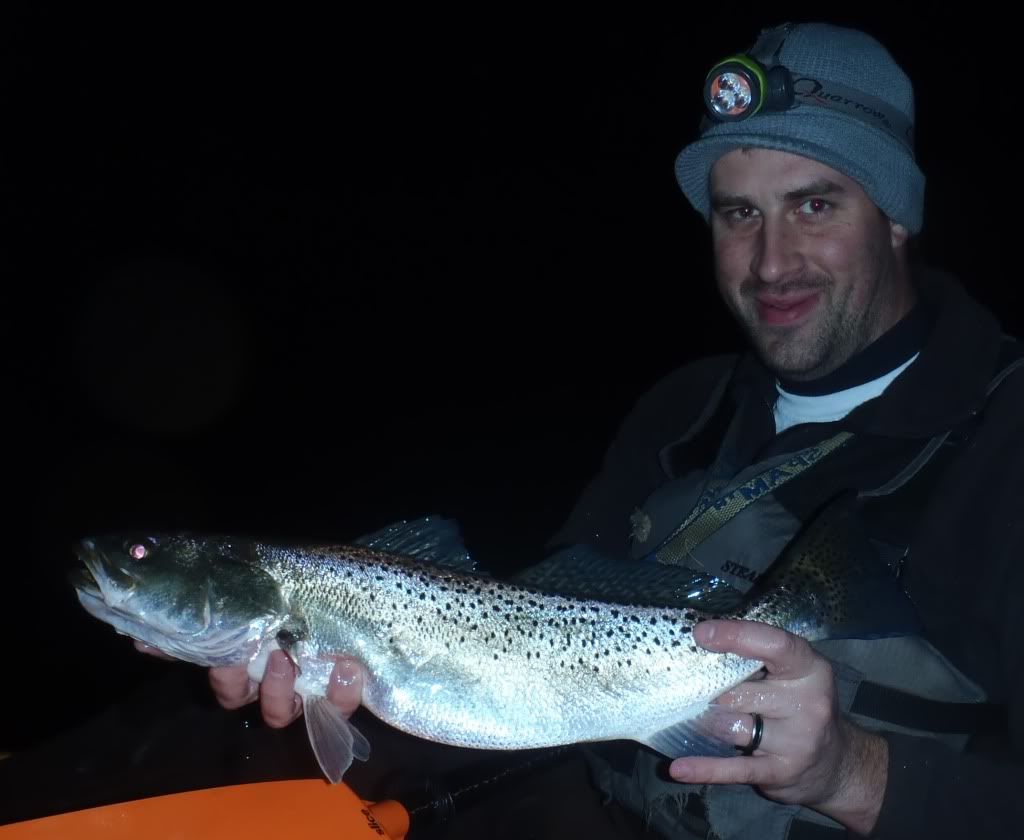 Anyway, back to fishing...
Justin
and I got on some more topwater trout action on the Elizabeth River. We almost couldn't believe that we were getting topwater blow ups in December. Justin had some nice ones up to 23.5".
Various soft plastics, including one of my favorites, the Marshworks 3" Bayou Thumper, on a 1/4 ounce jighead also worked well. When I stopped getting hits on that I switched over to a MirrOlure.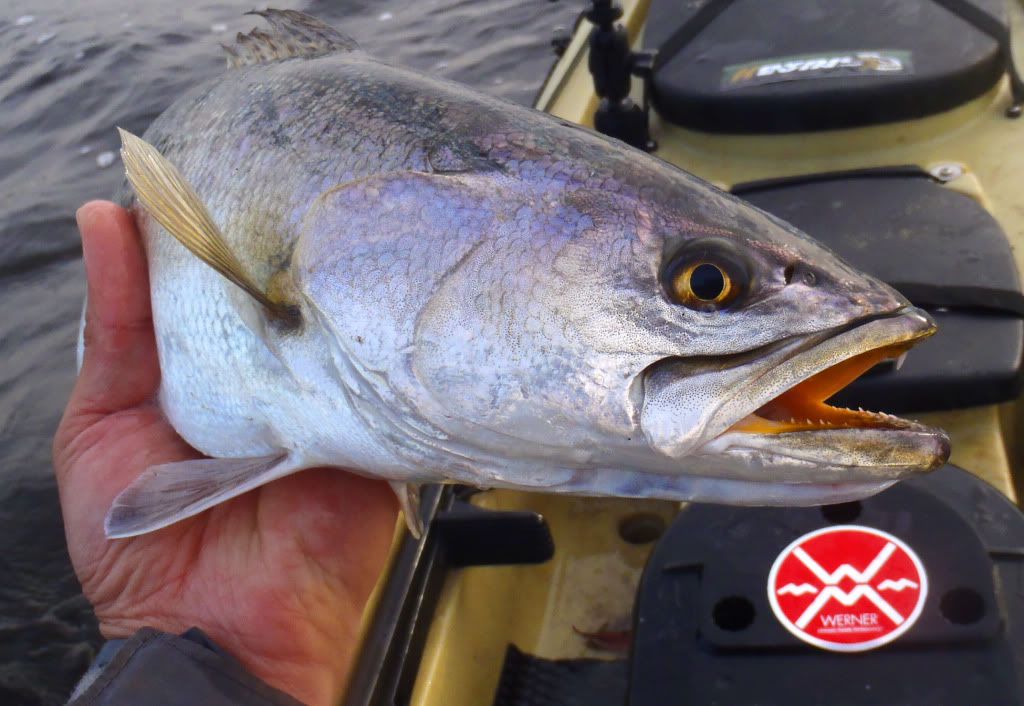 After that we switched gears in search of the big stripers. In total, I went eelin' 4 times and didn't catch a single one. Ash Bishop caught a nice 49"er one night, then a 42"er the next night.
Ash's 42" Striper
Justin also got in on the action with a ridiculously fat 34"er.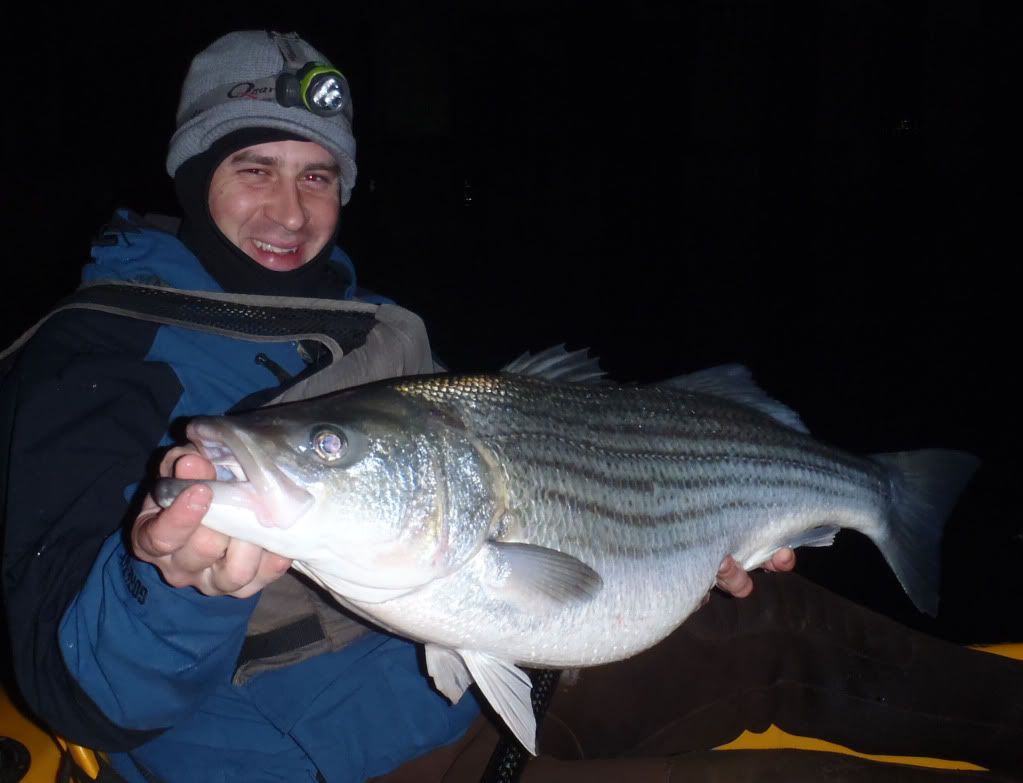 Work schedule and having been kicked in the nuts will prevent me from getting another chance before the end of the year.
I would have loved to end the year with a trophy striper, but I really can't complain. I've had a fantastic year and perhaps it'll be the first to get checked off next year.