First trip of 2012 was with Bob Shepherd on the James River. We launched his boat a little south of Hopewell and put out a spread of cut shad that we cast netted that morning. The action wasn't hot, but we still had a good time with the few that we found.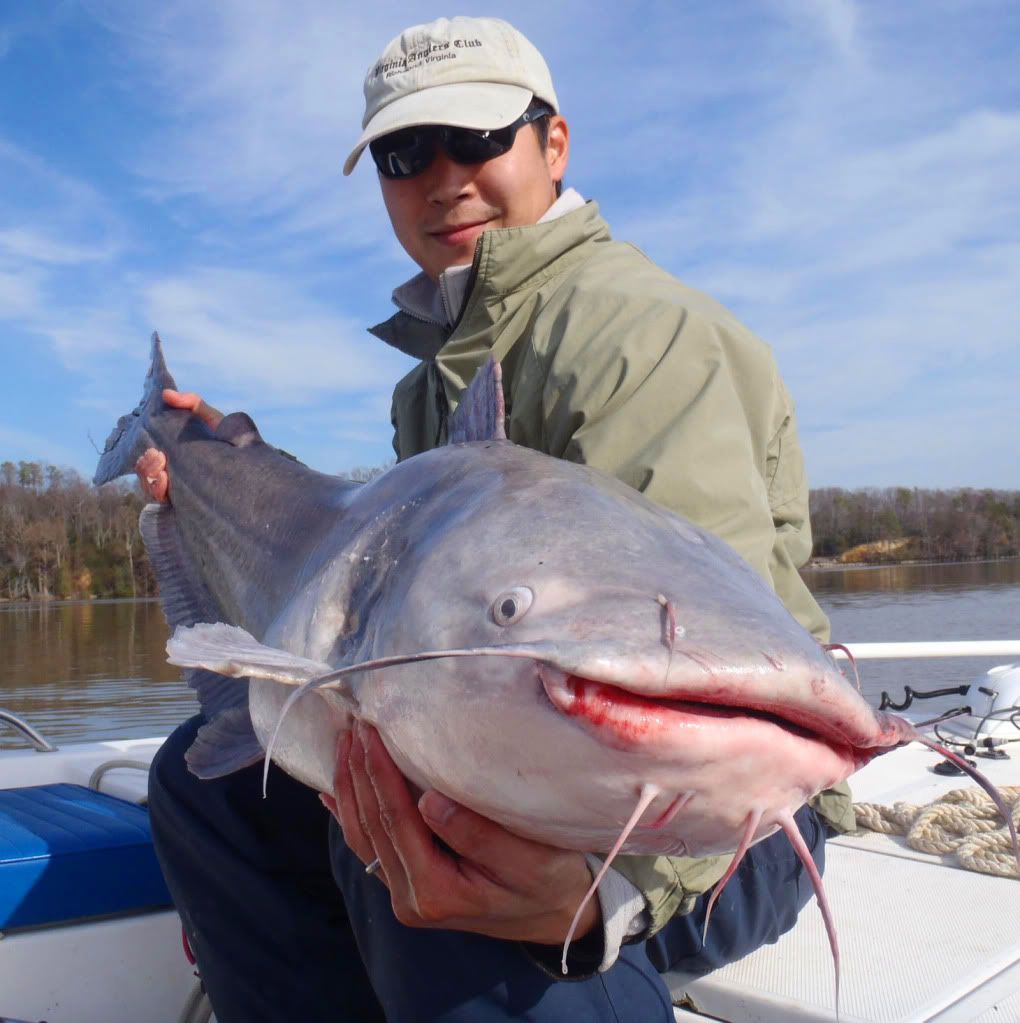 51lb Blue Catfish
Not many people can say they had a good time fishing with their boss.
Maybe one day I'll get him to try it in a kayak.