My first cobia charter
didn't go quite according to plan. Mistake after mistake and a few uncontrollable circumstances landed me the skunk. So when my boss got a call from Captain Tony Horsley, saying this is probably our last chance before the cold front comes through and closes the curtain on the exiting fish, we jumped on it.
After meeting the captain and his mate over at
Bell Island Marina
, we launched and headed straight for the ocean. Almost all the other cobia sight casting charter captains had already given up on the season. But Capt. Tony knows his stuff, and got us on plenty of fish.
I still felt anxious standing in the tower, but this time, my bucktail found the target and I was able to pick a fight with the brown clown. And it was a great fight at that!
My first ever hooked and landed cobia @ 44"
Photo credit Bob Shepherd.


We probably saw around 30-35 fish, hooked about 18 to 20 of them, and landed 10. We had a few chances at 2 or 3 big slobs, but things just didn't work out. I had another wrapped tip like last time, I accidentally threw an eel into my boss' line, and nerves got the better of me, again. But none the less, we had an excellent time.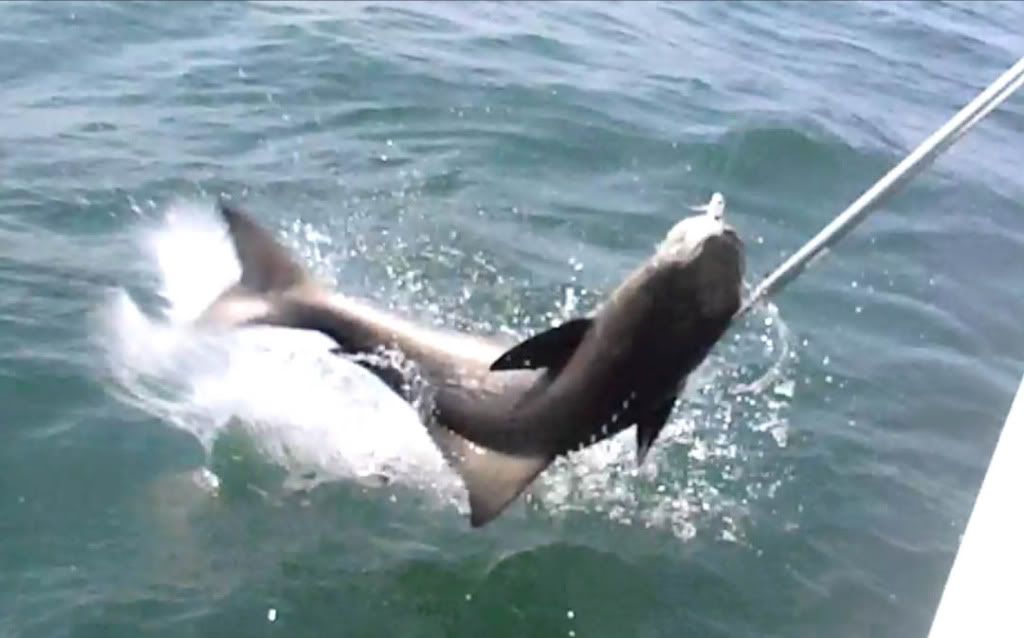 Later in the afternoon the wind picked up and seas got a little rougher, but Tony's 26' SeaFox handled it well. The ride back in was definitely more enjoyable than last time since I finally had that monkey off my back.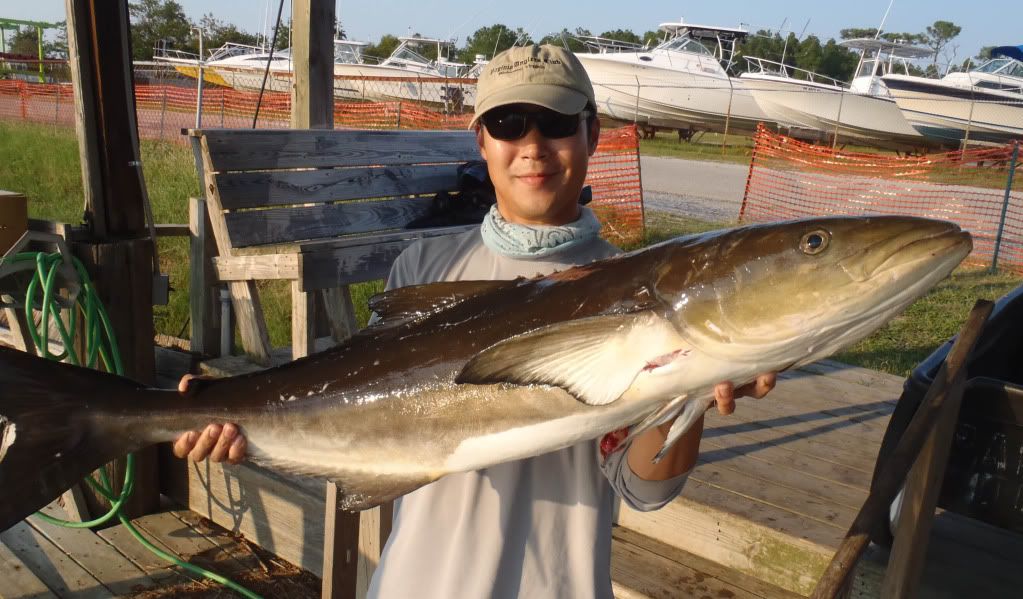 So next year, if you get a hankering to try sight casting to one of the top predators in Virginia waters, give
Capt. Tony Horsley
of Bowed Up Fishing Charters a call. 804-513-7744. The man is passionate about finding and catching these fish.