No, I wasn't caught speeding on my way to go fishing. I had some expired tags and I forgot about the state inspection. The thing is, I was pulled over in Virginia Beach. That meant I had to make a trip back to Virginia Beach for court. Naturally, I brought my kayak to the courthouse and tried not to daydream about fishing too much.
Both tickets were dismissed since I took care of the problem issues quickly. I paid my court fees, changed into my fishing clothes and made my way to the tackle shop. They didn't have any fiddlers and I didn't want to drive 20 minutes to the other tackle shop. So I decided to just go with clams and focus on the spades.
The wind was a little worse than predicted and the swells were definitely bigger than I thought they'd be. I checked my phone to make sure the line of storms were veering away, and they were. The surf was looking not-so-pretty, but just past it didn't look that bad. So I launched. It was rough.
I got hit by another big wave about half a mile out. Most of them were small 1-2 ft waves but this rogue 5-6 footer was building then started breaking right in front of me at a slight angle. Luckily I had just enough time to turn straight into it and I got as vertical as I've ever been in a kayak. It soaked me, but I didn't lose anything. I definitely would have turtled if I hadn't straightened out.
I told myself, if I ran into another one of those, I'd turn back. But I didn't. It got better and the wind calmed a bit as I got to the target area. The baby bluefish were out in force and annoying as hell. But eventually I hooked into a decent spadefish.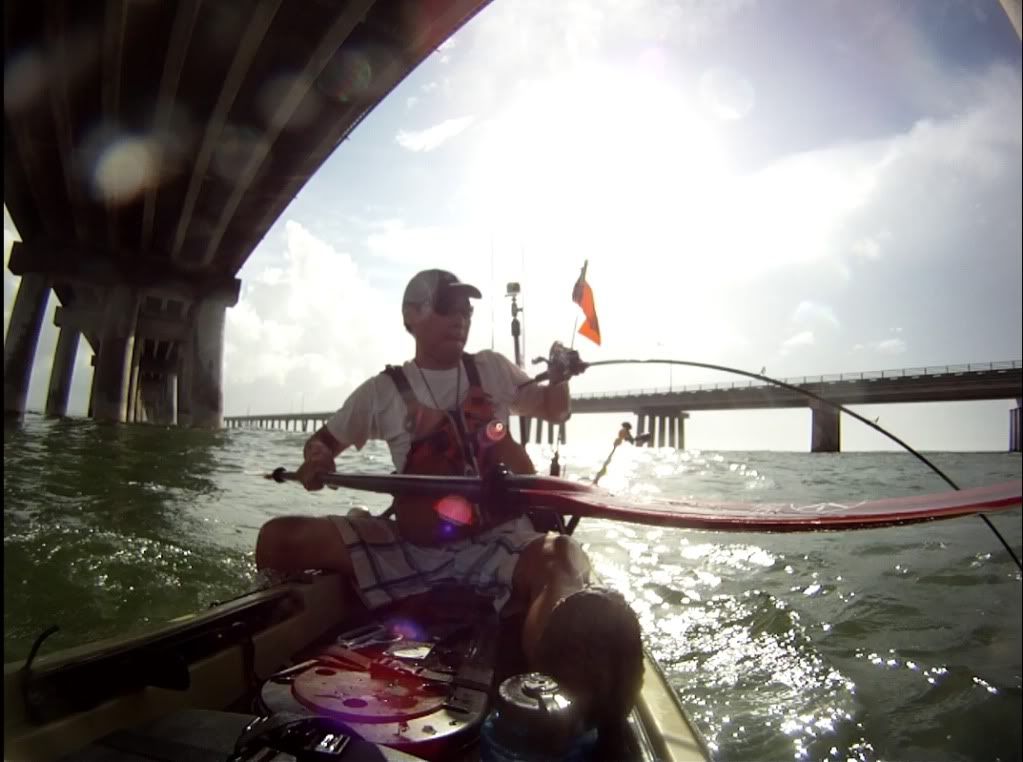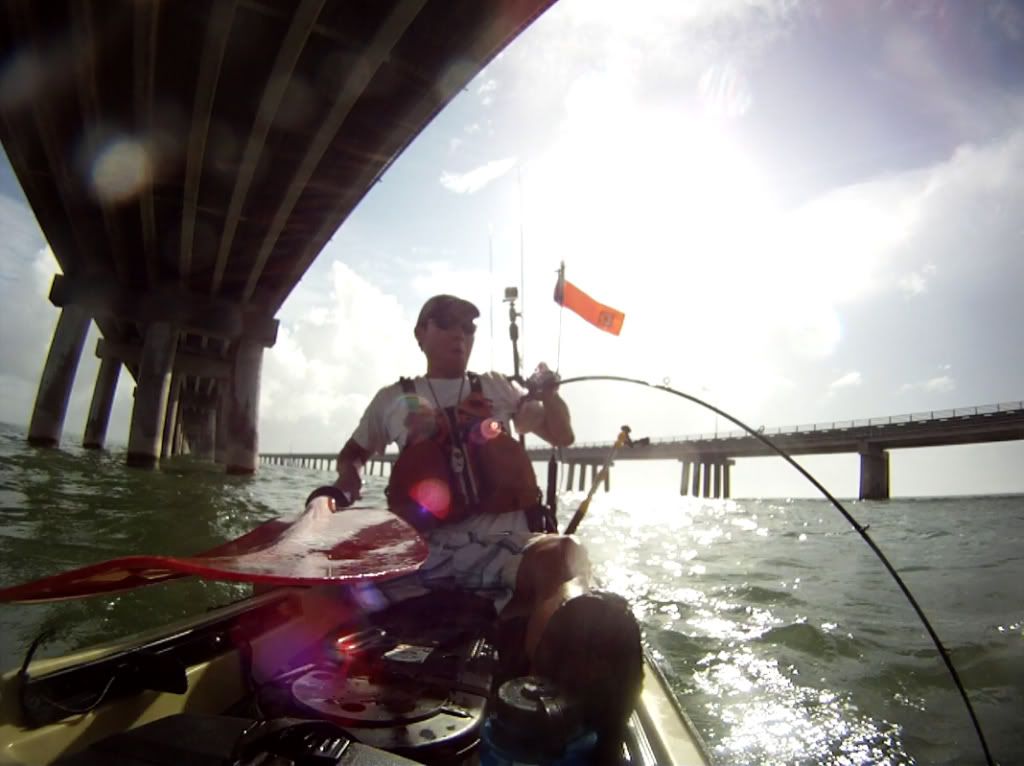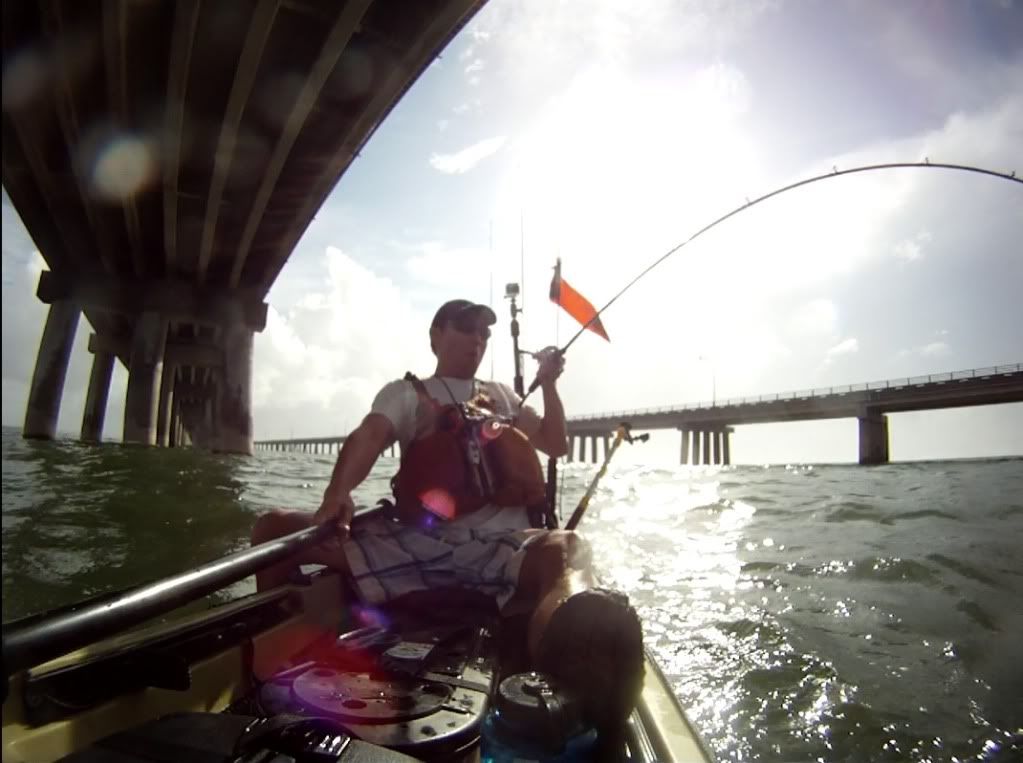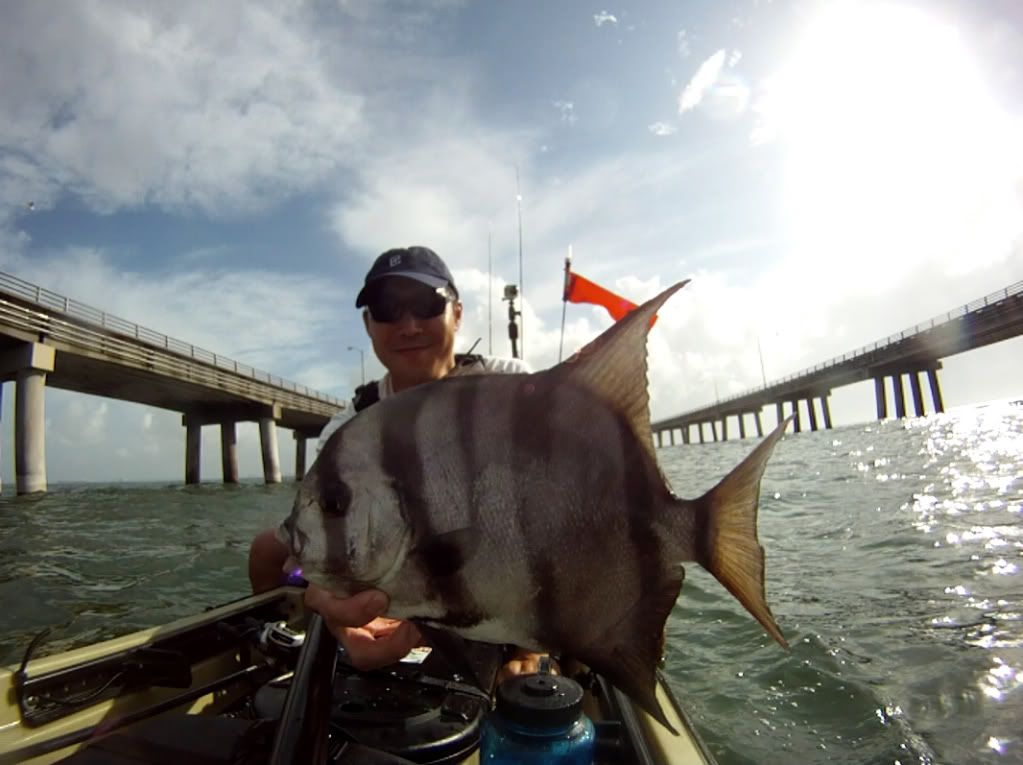 After that, I had a hard time finding any more. I tried the clams on the bottom to see if togs or sheepies wanted any, but that didn't work either. Just after sunset, I made it back to the launch area and heard the roar of the surf. I knew I needed to utilize the rod pod. I put away everything that was expensive and tried to time the sets of waves. I paddled in behind a wave and just as my bow was about to hit the sand a massive wave crashed right behind me and sent my kayak flying. Luckily I was able to stay in it and keep it straight. I was completely drenched, but once again glad I didn't lose anything.
I talked to Justin as I was packing up and we decided to hit up the HRBT after I grabbed a bite to eat. The wind dropped out and the swells were non-existent by the time we launched. The baby 10"-15" bluefish were literally everywhere under the bridge. Mixed in, we found some grey trout, small speckled trout and a few schoolie stripers, too.
Right around slack tide, I found several flounder and Justin managed to find a beautiful 25" redfish.
I got pretty tired and left around 2:30am. Justin's crazy ass stayed out there until 5:30am. I bet the bite got good when the current got running and I'm sure he'll have a good report up soon. He had an awesome home-made lure he was trying out too.
Check it out!