I didn't get much time to fish, but that wasn't the point of this trip. It was the annual Labor Day weekend Choi family camping trip and it went off without a hitch. The weather was nice and surprisingly, the traffic wasn't too bad. We switched it up from last years location of Sherando Lake to Kiptopeke State Park. My parents, my brother, his fiance, my wife, two kids and dog made the trip across the bay for a long weekend of campfire hijinks and beach time antics.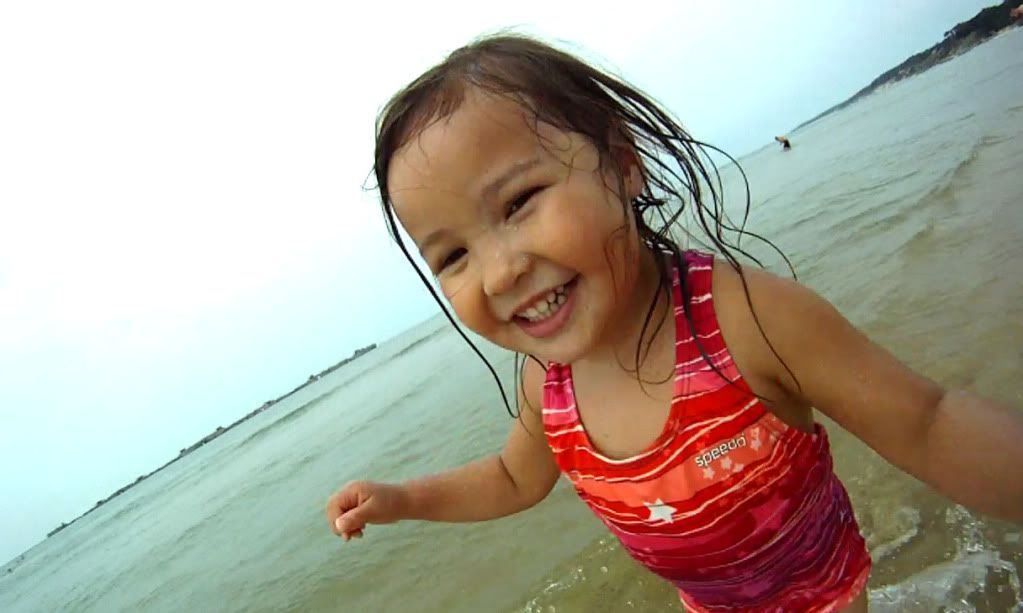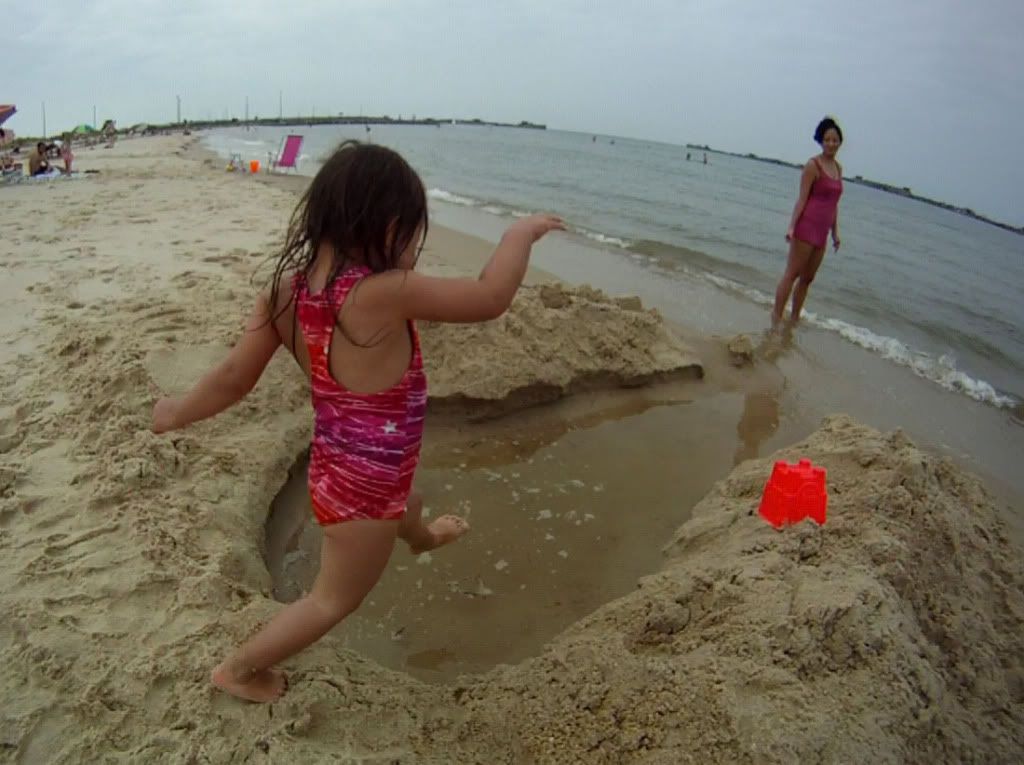 My dad fished the pier and ended up doing well with two keeper flounder at 19" and 22" on live gudgeons. Sorry, no pics. He had them cut up before I had a chance to take pictures. It's pretty awesome to have super fresh sashimi at campsite. I hung out at the pier for a bit and was quickly reminded of how awesome it is to be on the kayak. The pier was crowded with "interesting" people and personalities some of which I cared not to be around for very long. Not to mention the line tangles from errant casts of the guy 20 feet down the pier from you. All the prime spots were already taken and some drunk guy sang the same terrible song over and over,
and over
again, loudly, in a another language!
The dude was definitely hammered.
I got one chance to take out the kayak and it was only for a short time. I targeted flounder then dropped fiddlers for a bit. I hooked up to a what felt like a good size flounder...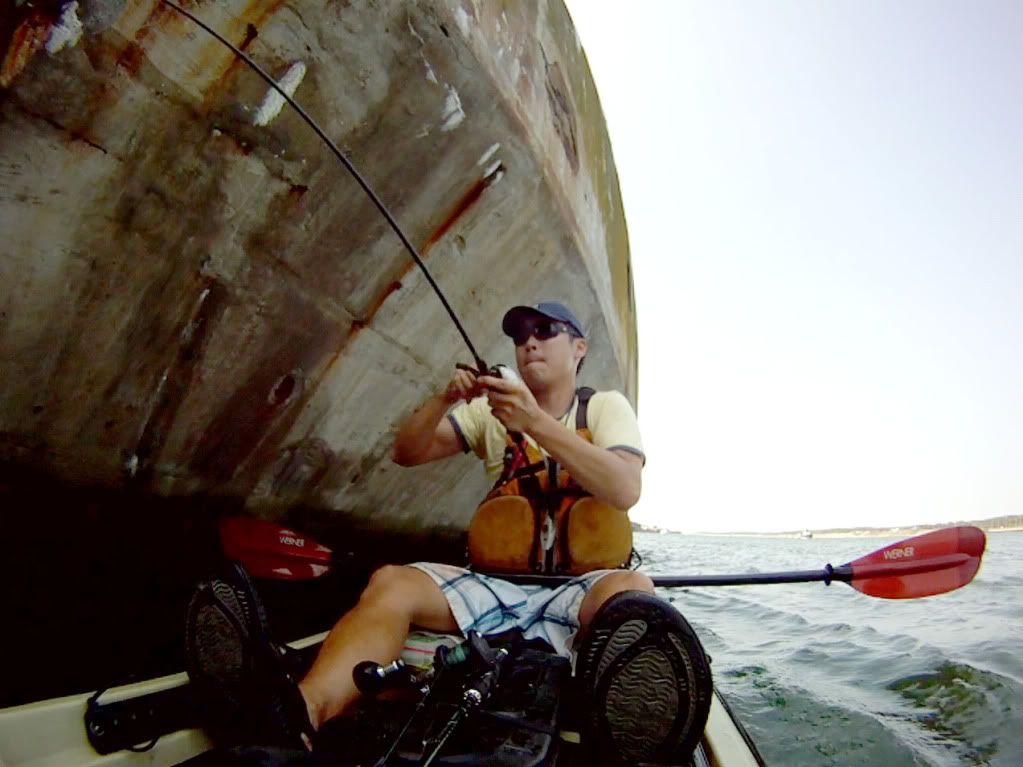 ...but after a few seconds, it came off. I should have waited one more second to set the hook since I was using the 7"Gulp Jerkshad. Oh well.
I ended up with the skunk, but it was better than getting the evil eye from the family for staying out too long.
T'was good times and I'll get my pullage soon enough.
Hope you all had a good holiday weekend as well.