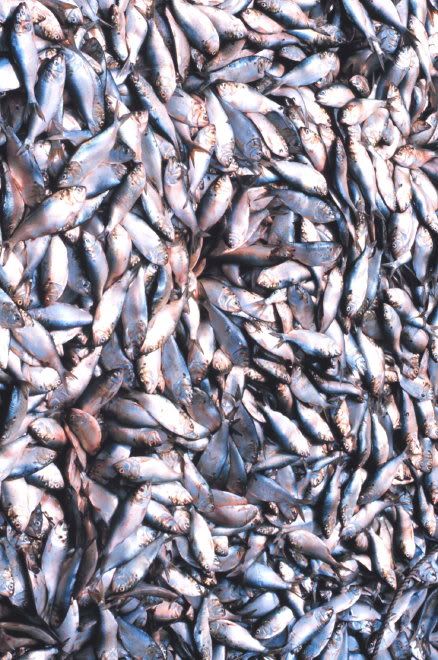 Free Stock Photo
Normally I try to avoid anything that might make my readers feel like they have to choose sides. But this time, I have decided to throw down the gauntlet. If I lose followers because of it, then so be it.
I feel like if we don't do something, we're going to lose what is quite possibly the most important fish in the Chesapeake Bay, which in turn will affect fishing all along the entire east coast.
Menhaden... bunker... pogy... the more I research the subject, the more upset I get and the more urgent the matter seems.
One fact regarding Atlantic menhaden is not in dispute: the coastal population has declined 88% since 1984, and now stands at a historic low point. The latest Atlantic States Marine Fisheries Commission's assessment confirms that. -
www.ccava.org
One single fleet harvests about three-quarters of the entire East Coast annual catch of menhaden in Virginia. They harvest more than 100,000 metric tons of fish from the bay and surrounding coastal waters...
The overall population of Atlantic menhaden is near historic lows while the population of young menhaden has been at an all-time low for more than a decade.
Predators that depend on menhaden as a food source, most notably striped bass, are showing signs of ecological stress.
A high proportion of striped bass in the Chesapeake Bay are suffering malnutrition and poor body condition.
More than half of the striped bass sampled are infected with mycobacteriosis, a sometimes fatal disease, which typically appears in fish under stress.
The survival rate of striped bass has been declining due to natural causes.
Menhaden are important to the overall health of Chesapeake not only as prey, they are also filter feeders. They are second only to oysters, which are already grossly depleted, and feed on plankton and decaying plant matter.
- www.recycledfish.org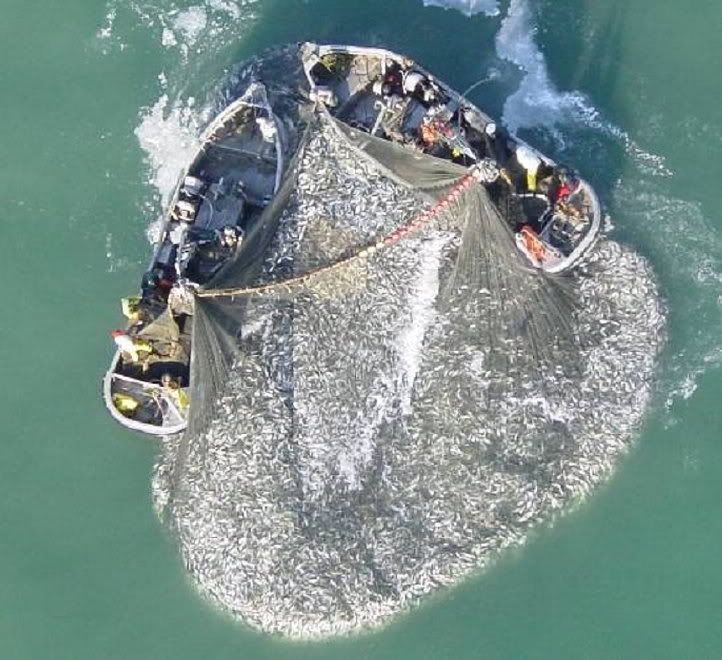 Free Stock Photo
I can regurgitate pages and pages of info I've found. If you want, do your own homework. In the end, I'm just asking...
do you like to fish? Would you like to keep fishing for a long time? Do you want your kids to fish? If you answered yes, you need to do something about the raping of our waters.
For a long time I was furious with Omega Protein, but after listening to Beau Beasley speak at a local meeting, I realized that being upset with something that was perfectly legal is futile. We need to have our voices heard and make a change. The Atlantic States Marine Fisheries Commission (ASMFC) is taking public comments until November 2nd on the
DRAFT ADDENDUM V TO AMENDMENT 1 TO THE
ATLANTIC MENHADEN FISHERY MANAGEMENT PLAN.
Right now is the first time in the history of the menhaden fishery that the commission is thinking about implementing regulations to stop overfishing.
Visit
http://www.menhadendefenders.org/
and simply fill out your zip code then your info to send your the prewritten letter to the ASMFC.
Plus, check out
this site
to see how we do our part in reducing the use of Omega 3 that come from menhaden.

Also, if you can spare a few packs of Gulp, join your local
Coastal Conservation Association
(CCA) chapter and help them push the lawmakers into making the right decision.



There comes a time when you can choose to do something that might change the course of history. Instead of idly standing by, letting the good fight blow past you... do something.