After my last trip to the Eastern Shore, I've been itchin' to get back out there in search of the big reds. Knowing that I won't be able to go during Mother's Day weekend, I took Friday off, and headed down Thursday night. I stopped at the HRBT around 10:30pm for a little lightline action and caught croaker, hickory shad, dink flounder and about 15 schoolie stripers ranging from 19" to 25". I told myself I was only going to stay a couple of hours so I could get to the Eastern Shore and rest up before getting up early the next day. The wind was stronger than the forecast called for, but I still couldn't leave the biting stripers until 3:30am. The unpredictable Spring Winds were also stronger than anticipated the following day as well. Rather than the 9-12 kts they said it would be, it was 15-20 kts. Not fun.
Kevin
, Damien and I looked for the big stripers and reds with no luck. A change of plans brought some flounder up to 20"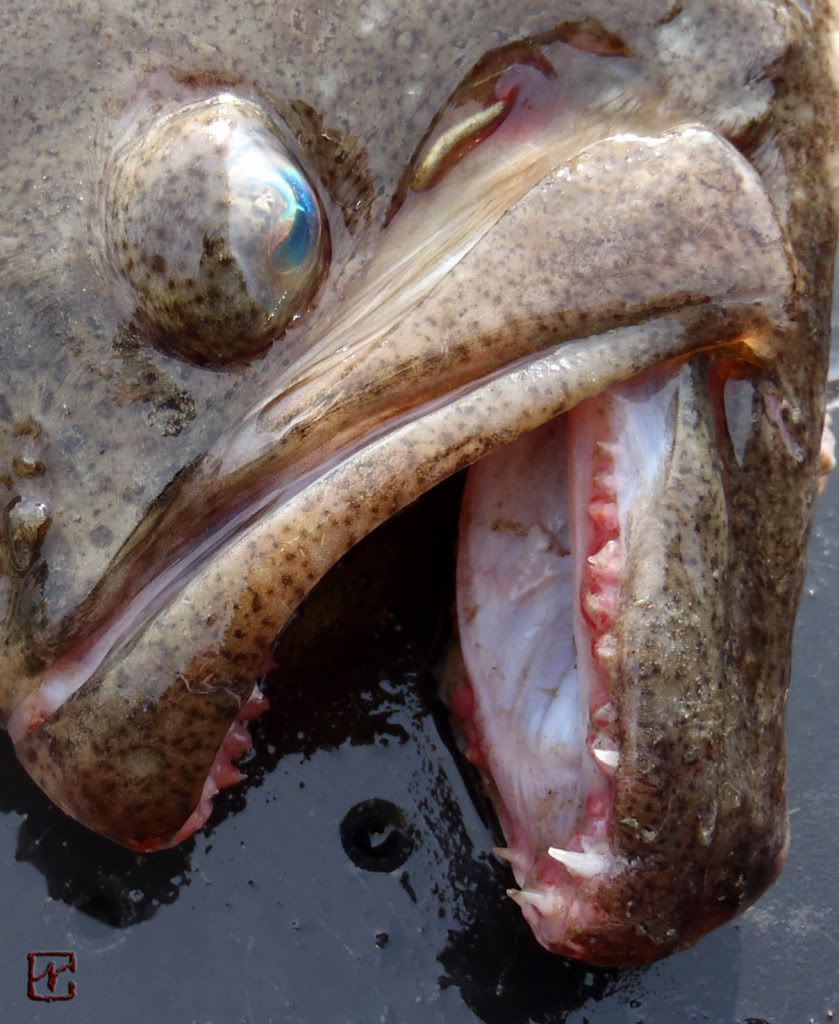 I'm glad I at least got on the flounder, but I'm jealous of those who are able to fish this weekend. I desperately want to find more bull reds and with the wind supposedly being minimal, those who go this weekend should have a good chance at them. My wife deserves a good Mother's Day weekend, so that is what I must focus on. The end.