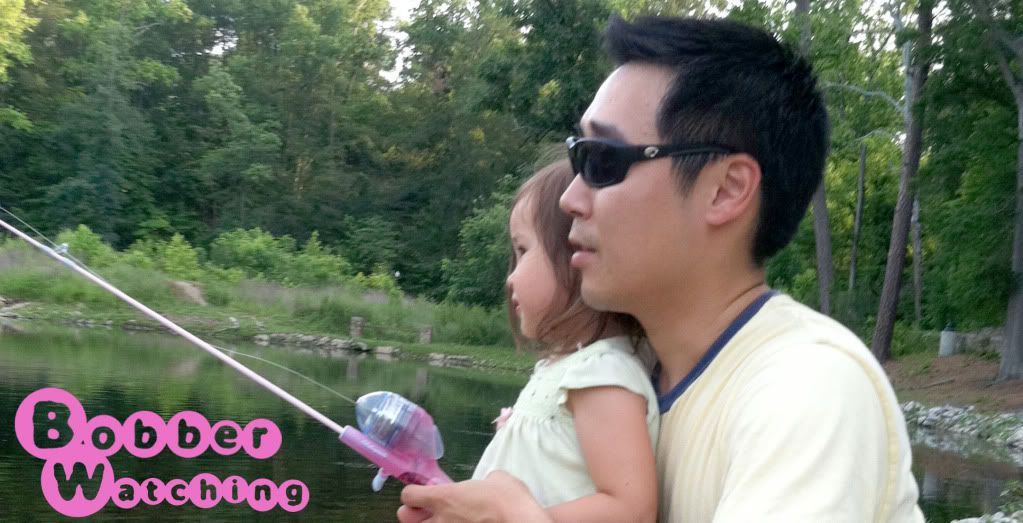 My wife and I decided that Wednesday evening family time was going to be spent at Forest Hill Park, which is conveniently right down the street. I figured it was the perfect time to bust out the
Princess rod I got Natalie for Christmas.
She's been messin' with it in the house, but definitely needed to be taken to the water.
Even though I did all the casting and hook setting, I was proud that she held the rod and cranked when she realized there was a fish on the other end. When I passed the rod to her after the hook up, she was obviously excited to the feel the fighting fish and reeled it in all by herself. It was awesome.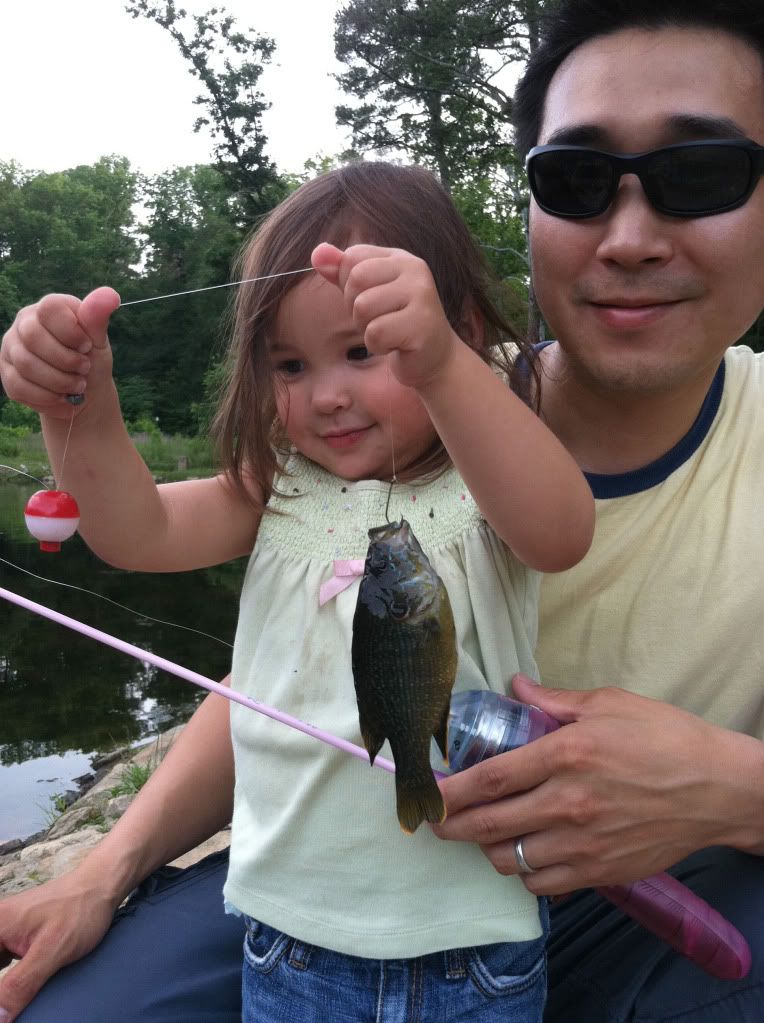 Green Sunfish (I think)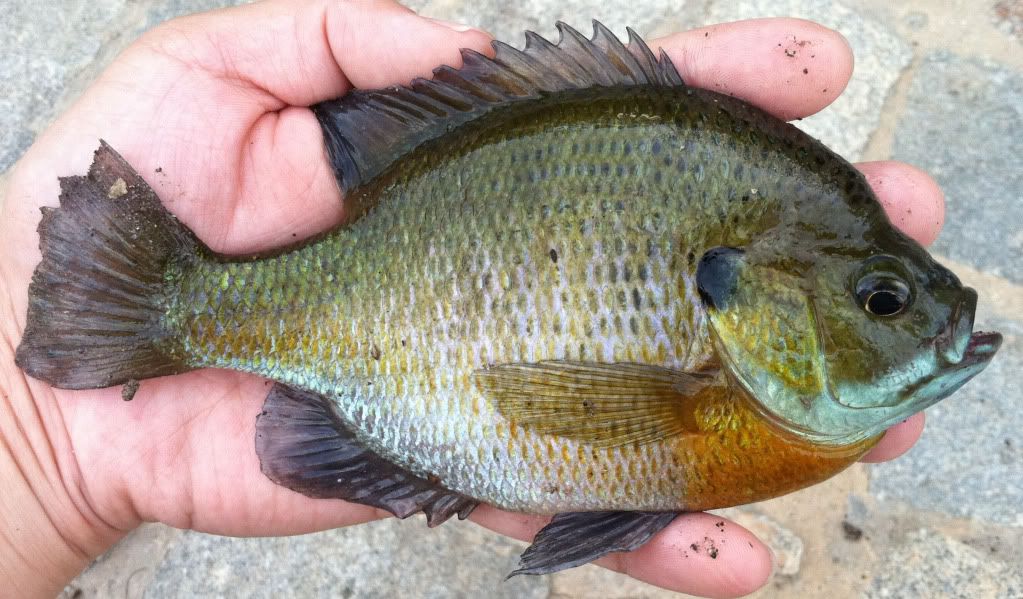 Bluegill
The magic twinkled in her two and a half year old eyes and as I smiled, I hoped this would be the beginning of many, many more in years to come. I prayed that she would keep interest, and even cultivate a love for it as she gets older. And as I looked over at Miles, sitting, smiling, and watching birdies in mommy's lap, I knew anticipation will inevitably bring his turn. But I tell you what, there's something amazingly special about fishing with my baby girl.